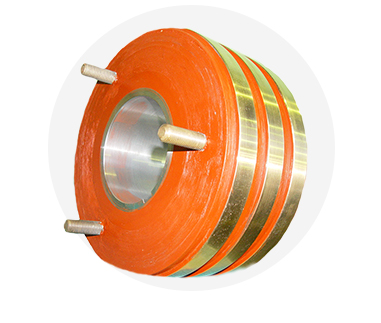 Production and repair of slip-rings
ZELTECH-ME Spolka z o.o. (Ltd) has been dealing with slip-rings production for many years. Slip-rings (new rings) repairs are also one of our main tasks.
brush - track diameter: 80 ÷ 320 mm (up to 600 mm - rings made of steel)
length: 60 ÷ 300 mm
insulation class - F
rings material
electrical tests:

ring - ring: 2500V
rings - ground: 2500V
Slip-rings are produced to order as individual pieces (special order) or as a small series only.